RD Management Consulting, Inc. was established in 2003.
Our experienced consultants:
Deliver on-time results with exceptional ROI: Our consultants have 15+ years of experience working with senior and C-Level executives of our clients. In the last two decades, their engagements have led to $1.5+ billion in savings for our clients.
Partner with you: Our consultants coach clients' CXO executives (including CEO, COO, CIO, CTO, CSO, and CMO) to navigate transformational changes in the face of increasing digital risks and industry-convergence.
Provide thought-leadership: Our consultants are experts in
Agile-thinking and Software-as-a-Service (SaaS) development
Big Data and analytics
Change management
Customer Experience (CX)
Design-thinking and innovation
Gamification and behavior science
Lean Six Sigma (LSS)
Lean startup-entrepreneurship
Operations Excellence
Serious Games and simulation design
Strategy and game-theory
User Experience (UX) and usability
Invite us to present at your lunch-and-learn webinar and discuss any of the above topics.
We help our clients address challenges by designing and implementing improvements or innovations that, in turn, help them transform their businesses.
Typical challenges that lead clients to engage our services include:
We have worked with C-level and senior leadership at Fortune 1000 and other large organizations in the following market verticals (in alphabetical order). A list of clients is available here.
Aerospace and Defense
Agro-Food
Banking
Financial and Credit Services
Healthcare Delivery Systems
Hospitality and Travel
Information Technology, Insurance
Medical Devices
OEM Manufacturers
Pharmaceuticals and Life-Sciences
Professional Services
Business Process Outsourcers
Retail
Transportation, Logistics and Freight
Telecom and Utilities
Diversified companies
Managing Principal: Rini Das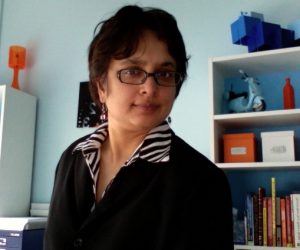 We have a network of highly experienced consultants, trainers, executive coaches and entrepreneurs in the following disciplines:
Strategy
Innovation and Design-thinking
Experience Design
Operational Excellence
Agile Deployment
Software and Application Development
Learning and Training
Leadership Development
Transformation and Change Management
Big Data Analytics and Data Science
Lean Six Sigma and Quality
Lean Start-ups
M&A
We leverage the experience and talents of this network by assigning individuals to client engagements based on "best fit" and client approval. We also partner with various products and services companies that support our client engagements on an as-needed basis.